Packing & Labelling
Alloga offers extensive packaging and labelling services for specialist and consumer medicine manufacturers.
Compliant Contract Packing & Labelling
Our Contract-Packing facilities are situated in the same regulatory approved, GDP-compliant storage location as our logistics service, which allows us to reduce cost and transit times. We're also ISO-certified, while our 20 years of experience in the healthcare industry ensures that we can help provide packaging solutions that meet your customer's expectations.
Whether you need to rework your medicines following regulatory changes or you need repackaging from a partner with specialist, technical expertise, Alloga are ready to help you provide the very best service to your customers.
GMP Repacking & Relabelling
Alloga's repacking and relabeling solutions can help manufacturers to respond to regulatory changes in an agile way.
LEARN MORE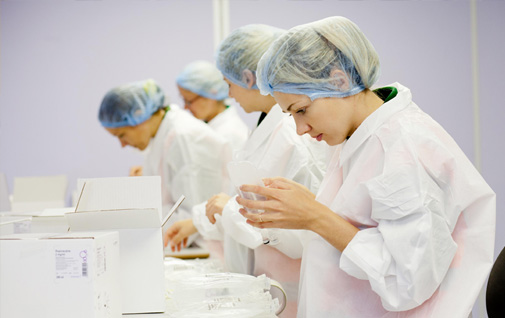 Co-packing & Bundling
Make sure that your healthcare products are retail-ready and customer-specific with our co-packing solutions.
LEARN MORE

Speak to a Specialist
Contact us to learn more about Alloga's solutions and how we help healthcare companies and their customers every day.