Alloga Gateway
The Alloga Gateway provides complete control and near real-time data for your supply chain. From stock levels to order visibility and tracking information, key information is readily available.
Inventory Management
The cloud-based Alloga Portal provides full inventory visibility with near real-time information on batch, expiry, status and quantity, ensuring that your stock data is exactly where you need it.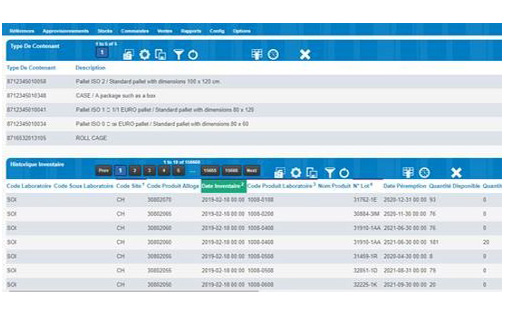 Order Tracking
Our track and trace system ensures live status updates, from order receipt to point of delivery, as well as packing list visibility, ETAs and temperature monitoring.

Speak to a Specialist
After you get in touch, we will conduct a series of defined kick-off meetings and agree detailed documented implementation plans.
A project is set up with regular project meetings to track and ensure progress.
We measure and mitigate potential risks through our Risk Register.
Your integration with the Alloga portal goes live.
After the go-live period, we hold a project review to determine how to optimise future integrations.

More Technology